Tool Tuesday: Build a Banner Simply Created Kit
For today's Tool Tuesday I wanted to highlight the Build a Banner Simply Created Kit. At first you might not think of this little kit as a tool, but I am here to tell ya that this kit has everything you need to make not only one banner, but several!! What I really like is that you can totally customize your banner based on your theme, and have enough left over for your next project! And don't let me get started on HOW FUN these are to make. Once you buy the kit, you can simply purchase the refill kit for more pennants. So it's pretty economical too! At the bottom will be some different examples.
Build a Banner Simply created Kit: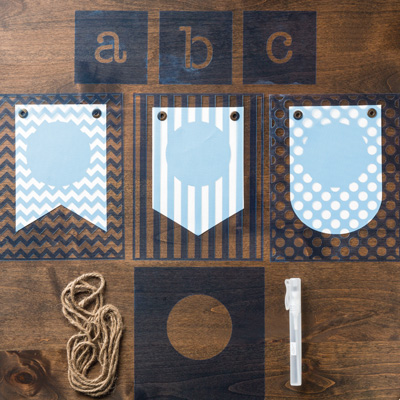 Features:
Includes 18 5" x 7" blank canvas pennants.
includes 6 of each design
9' Jute
complete alphabet stencil included
3 different background images: Chevron, Stripes and Polka Dot
Stampin' Spritzer included
Benefits:
Reusable Stencils and Alphabet
Completely customizable
easy to make banner-no prior experience needed
super fun way to spend time with friend besides cards/ scrapbooks
fun way to decorate for holidays, dorm rooms, baby room, party, office space, cub scouts
the canvas is really durable, so this is something that you can pack up after the holiday or occasion is over and use again and again.
Tips:
you can either spritz your ink on, or use a dauber. For me and my class the dauber seems to get the best result and less mess!!
This is such a fun thing to make, really just give it a try.
think out your message and which banner design before you start
Here is a 4th if July Banner we made in class over the weekend.
Is that so cute!! Notice I used the Paper Pumpkin Pinwheels on the end! I made mine with stars and Stripes. The stars are in the new catalog on page 205. I daubed with Real Red ink and the Stars were daubed with Night of Navy. The letters were daubed in Black Staz On ink. In the 's' rosette I used a Large Very Vintage button on top of 1 1/4" Night of Navy Scallop. For the stars I layered colors using the Star Framelits and the new star punch on top. The new Silver Glimmer paper is to die for!! It's like Vegas all by itself!! Very fun project!!
I used the Star Framelits and the Rosette die!
Here is everyone flying their banners high!!!
Some previous banners:
Easter Banner that me and my son's girlfriend made! It's just fun to make!!
Have a great day, and give a banner a try...you will like it!!